We believe that light and comfort should go hand-in-hand. That's why we created PerformaTech™ – giving you the opportunity to design beautiful, affordable and sustainable buildings.
PerformaTech™ balances high levels of light transmission with very low levels of solar heat gain to provide you with a brighter and more comfortable space.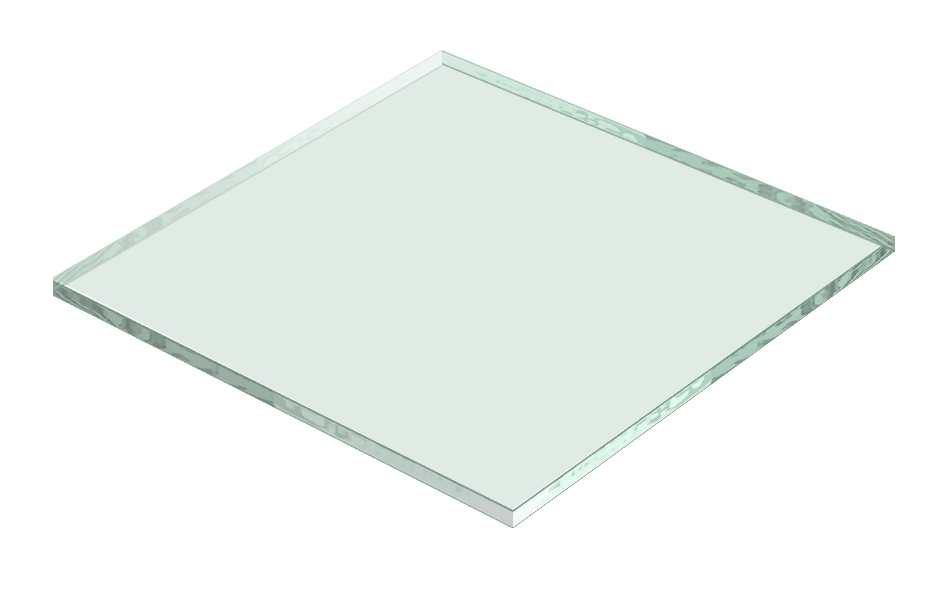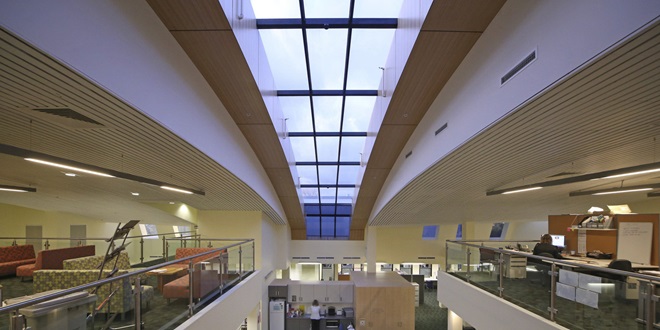 Relax in Year-round Comfort
PerformaTech™ offers superior thermal insulation combined with solar control and light transparecy – keeping your space at an ideal temperature.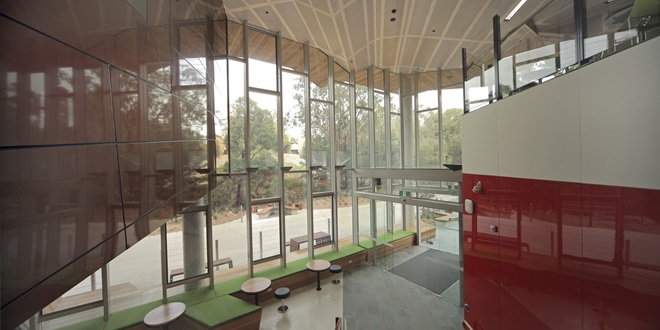 Create Beautiful Designs
PerformaTech™ offers a high level of design flexibility because of the high ratio of daylight to radiant heat.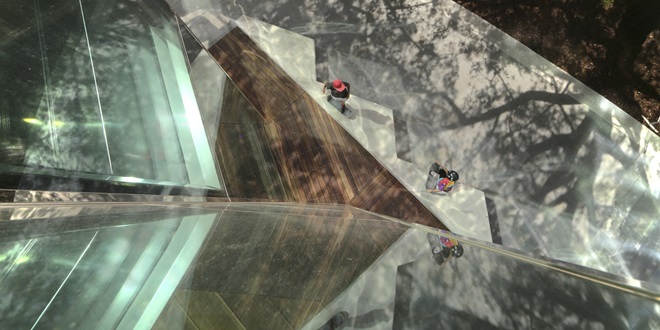 Versatility
PerformaTech™ can deliver other benefits when it is paired with other solutions including privacy glass or acoustic glass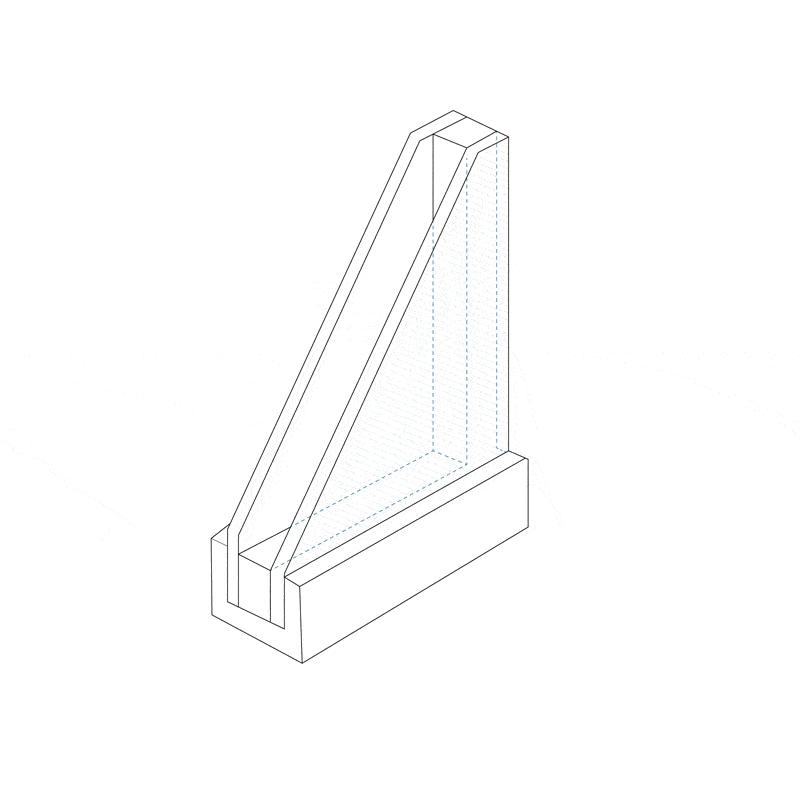 Double Glazed Unit
PerformaTech™ offers exceptional thermal insulation combined with high light transmission through the use of low-e glass and inert gas filled as standard.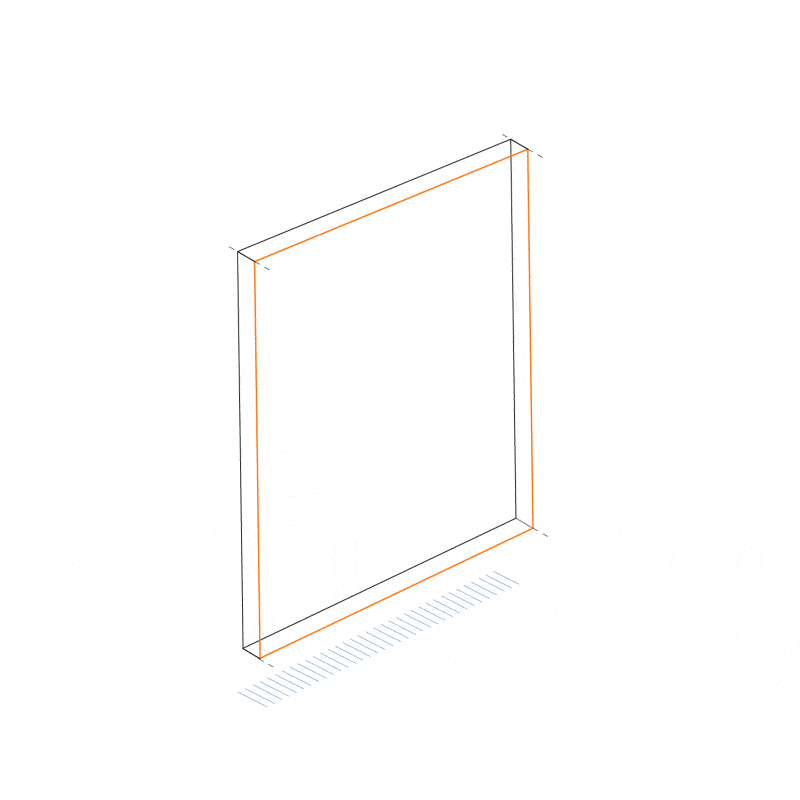 Low-E Coating
A premium double Low-e coating is applied to allow natural light through without emitting radiant heat, maximising light and energy efficiency.
Applications
Facade
Windows
Overhead Glazing
Curtain wall
Size Limits
From 3300×2140 to 4500×2700


*Subject to glass type and material thickness*
Glass Options
Considerations
Viridian PerformaTech™ is available in either heat strenghened or toughened. By combining Viridian PerformaTech™ with any one of the Viridian products in a double glazed unit, a vast range of performance characteristics and aesthetic options can be achieved.
Performance
%The following is based on an insulated glass unit comprised of 4mmPerformaTech / 16mm thermal spacer with argon gas / 4mm clear glass:
| | |
| --- | --- |
| Visible Light %Transmittance | 73% |
| Outdoor Reflectance | 13% |
| Indoor Reflectance | 14% |
| U-Value | 1.1 |
| Shading Coefficient* | 40% |
| SHGC* | 0.35 |
| Selectivity* | 2.06 |
| Reflective Colour | Neutral |
| Fading (Tdw-Iso) | 0.53 |
Specify PerformaTech™
VIRIDIAN PERFORMATECH™ – HIGH PERFORMANCE LOW E INSULATING GLASS UNITS (IGU'S)
Brand/type: Viridian PerformaTech™
Outer glass type: Toughened PerformaTech™ Low E
Thickness: (options below) 
Coated surface: Surface 2
Spacer width: 12mm (recommended)
Spacer type: Thermal spacer as standard
Space gas: 90% Argon Gas as standard
Inner glass type: Clear 
Options:
| | |
| --- | --- |
| Coated surface: |  Specify Low E coated surface as surface No. 2 |
|  Spacer width: |  Spacer widths include 6, 8, 10, 11, 12, 14 and 16mm; this is the air gap width. |
|  Space gas: |  Argon gas for increased thermal performance. |
|  Thickness: |  4, 5, 6, 8, 10mm. |
Toughened to NZS4223.3.
PerformaTech Low E is a soft coat Low E that can only be used within sealed insulating glass units. The PerformaTech coating on surface #2 allows a combination of; high light transmission (73%) with a low shading co-efficient (0.40) and U value (1.1 with argon).


Brochure
An overview of our Low-E Range
Branch Locator
The only thing we love more than glass is talking to people about glass, pop in and see us.
Glazing Selector
Use our FREE online glass calculator to help you find the right glass for your windows.
F.A.Q
There are no bad questions, the only bad question is the one you don't ask. Ask today.
Have a question? We would love to help!