Made up of several sheets of glass, laminated glass is separated by one or more plastic films (PVB, EVA, or Sentryglas) so that if it breaks, the pieces remain attached to the film. It provides added safety, security, UV reduction, and noise reduction.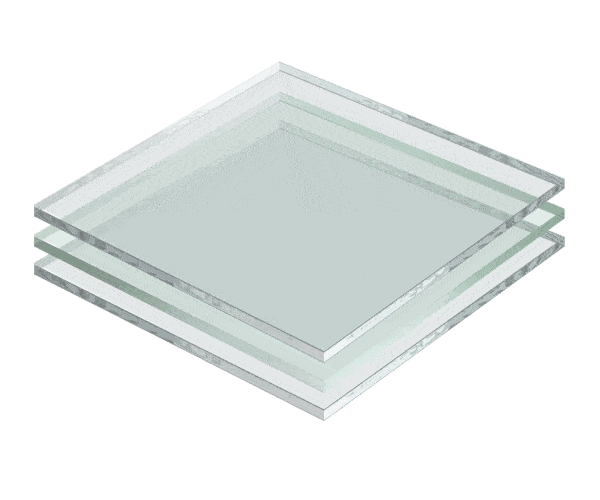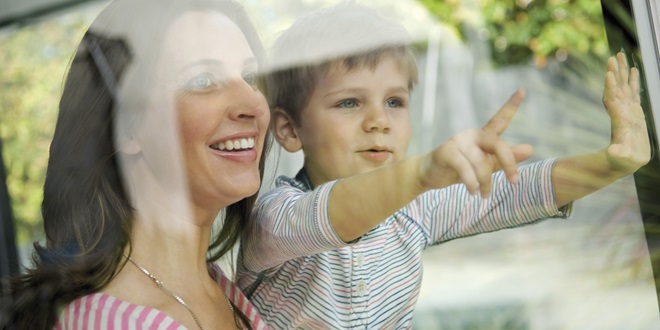 Safety & Security with laminated glass
Laminated glass resists penetration from accidental or deliberate impact. If the glass is broken, fragments adhere to the interlayer and are retained in place for safety purposes.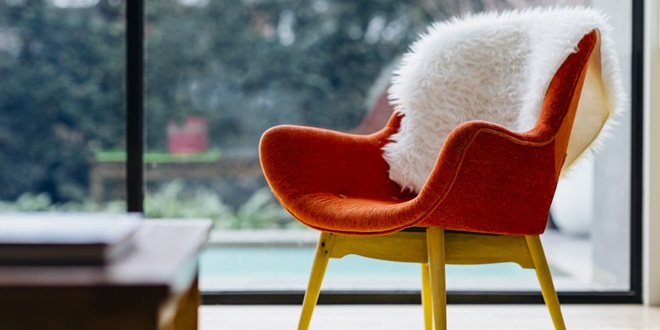 Laminate glass can reduce furniture fading
Offering high UV protection, laminated glass can reduce the rate of fading for furniture & flooring.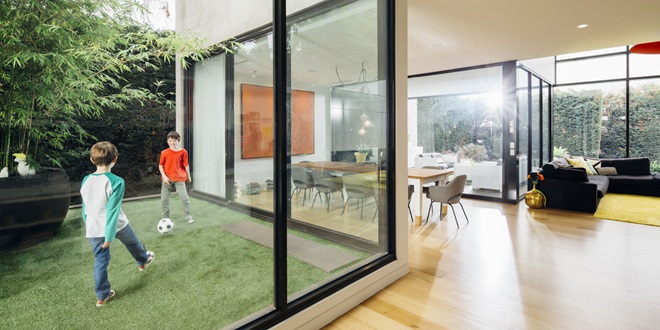 Minimise Outside Noise
Laminated glass provides noise dampening over the same thickness as usual glass, so you can enjoy a little peace and quiet in your space.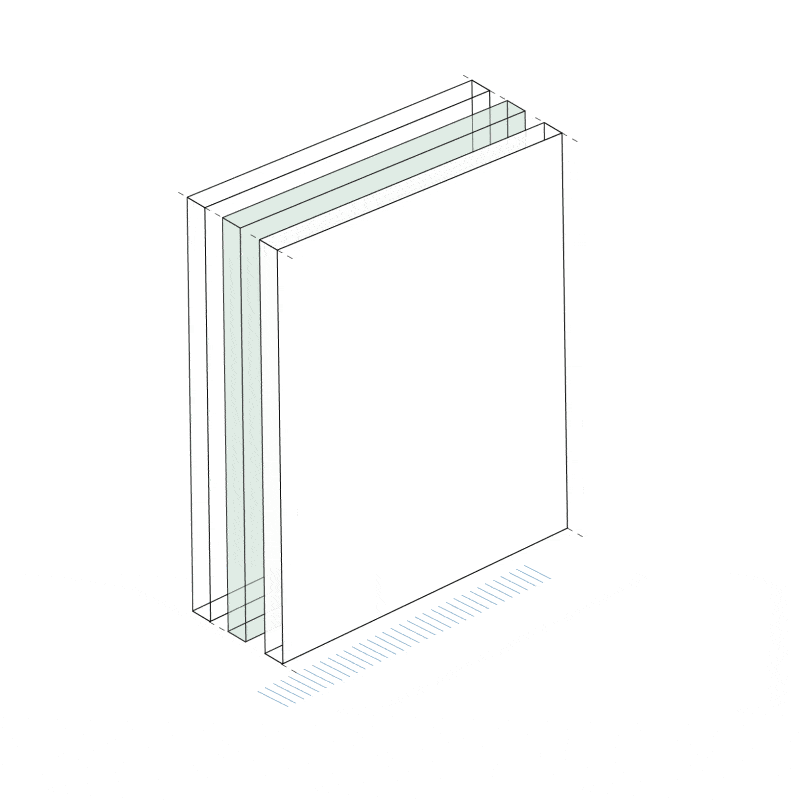 Laminate
When laminated glass has been broken, the large pieces are kept together by the plastic interlayer.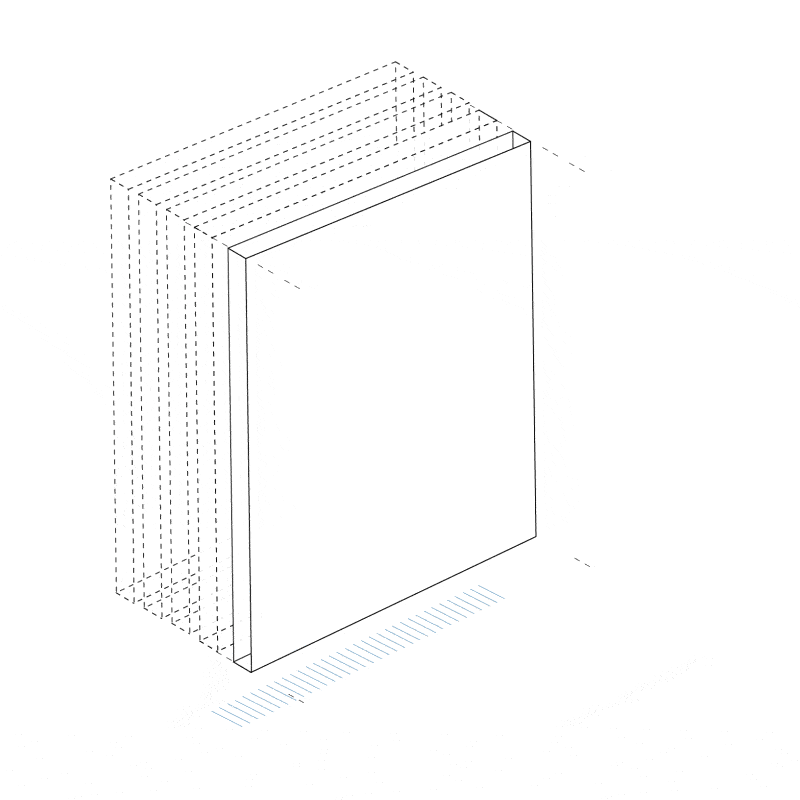 Tested & Certified
VLam™ is tested and certified to Grade A safety glass standards.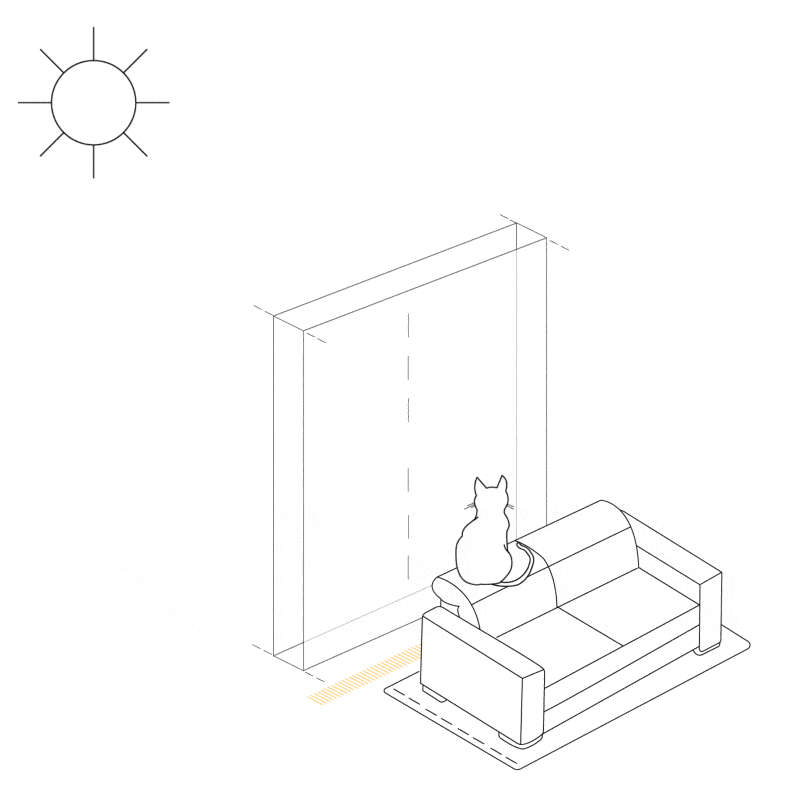 Reduced Rate of UV Fading
The PVB interlayer used in VLam™ eliminates 99% of ultraviolet radiation.
The process of laminating glass
Laminating glass is the process of bonding two or more sheets of glass together, with an interlayer in between. As you might have guessed – all the glass in our range of stock laminates is laminated.
Applications
Overhead glazing
Residential and commercial buildings where safety glass is required
Glass Options
Thickness (mm)
Max size (mm)
Product
6.38
6.76
8.38
10.38
12.38
Clear
♦
♦
♦
♦
5100×3210
Grey
♦
♦
♦
5100×3210
Green
4600×3210
Translucent
♦
♦
4280×2760
Considerations
The standard PVB interlayer is 0.38mm thick. Also available are 0.76mm and 1.52mm for increased resistance to penetration and security applications.
Glass selection, glazing and manufacturing must be in accordance with Australian and New Zealand Standards
Interlayer colours are based on but are not identical to 6mm Viridian VFloat™ glass colours. The glazing system must allow for water drainage or be completely watertight.
Certain sealants may cause edge de-lamination such as linseed oil putty – neutral cure silicone sealants are recommended.
Laminated glass edges left exposed are not recommended.


Branch Locator
The only thing we love more than glass is talking to people about glass, pop in and see us.
Glazing Selector
Use our FREE online glass calculator to help you find the right glass for your windows.
F.A.Q
There are no bad questions, the only bad question is the one you don't ask. Ask today.
Have a question? We would love to help!