An ever-increasing trend in homes with flair and high quality design are glass floors and stairs. These products create a stand-out feature in any home or office.
All of our glass stairs and glass floors use a SentryGlas® interlayer between two pieces of glass for added strength and protection.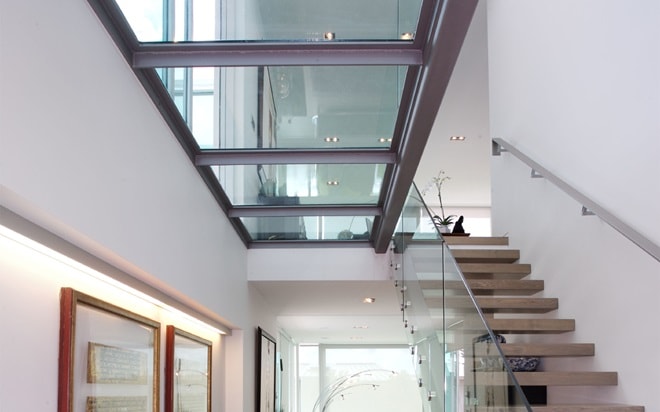 Natural light
Traditionally dark spaces that include hallways and entrances can be transformed with a glass floor. It works as a viewing platform from above, but more importantly, a great source of natural light for the space below.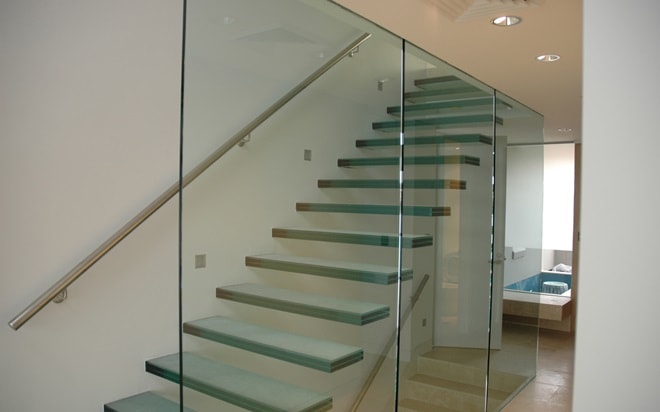 Floating glass stairs
As the glass is made with SentryGlas® laminated glass, frameless glass stairs can be fixed at just one point. This creates the appearance that the stairs are floating and provides a truly amazing feature.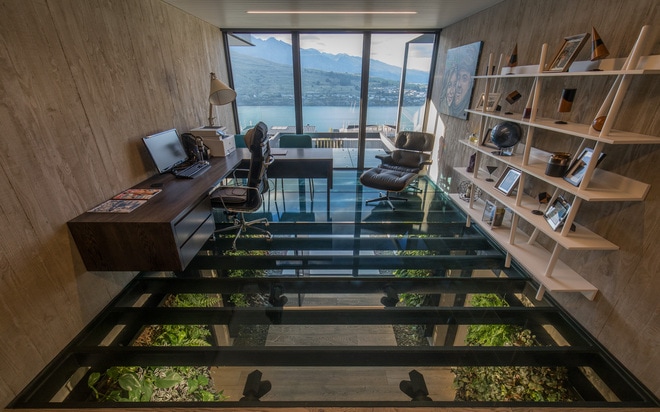 Outdoor floors
An outdoor glass floor on a deck is the ultimate talking point. Each one will be provided with a non-slip pattern printed onto the glass to ensure that it is safe for wet environments.

Technical Information
Learn more about Glass Stairs and Floors

Producer Statement
Glass Floor Producer Statement PS 1 Request Form
Branch Locator
The only thing we love more than glass is talking to people about glass, pop in and see us.
Glazing Selector
Use our FREE online glass calculator to help you find the right glass for your windows.
F.A.Q
There are no bad questions, the only bad question is the one you don't ask. Ask today.
Have a question? We would love to help!