Sure, glass is brittle, not like steel – we'll give you that much. But there's a reason you can see it play such a dominant role in skyscrapers, balconies, balustrades and other place you wouldn't think it would work.
Glass isn't just good looking, it's the best building material we've got to work with that's strong, resilient and transparent.
So naturally, it's all about finding the right product for your application and making sure it's got what it takes to hold your design together. 
Through clever use of composites, we have glazing systems that bring us the best of both worlds – all the advantages of glass while meeting all the requirements for safety and structural integrity.
Balustrades
If you want a balcony with glass fencing so that your view isn't disrupted, you're going to need Grade A safety glass. That might be toughened, laminated, heat strengthened, or both toughened and laminated.
There's a lot to be considered. For example, in the case of an accident, you need to be sure that any falling glass causes no public danger.
Frameless Glass Doors
These are amazing for shopfronts and office entrances because they make the space more inviting. After all, frameless glass doors are the closest thing to no door at all. 
For clear vision into your building, you should look into one of our structural glazed systems. Door hardware can be selected from several manufacturers and custom finishes are available.
So I can have glass anywhere I want?
Yes, regardless of where glass is located on your project we would always recommend using the safest solution possible. SentryGlas® will always provide security and peace of mind to occupants of any building.
Structural Systems
Providing a range of practical solutions that deliver you unrestricted views of the world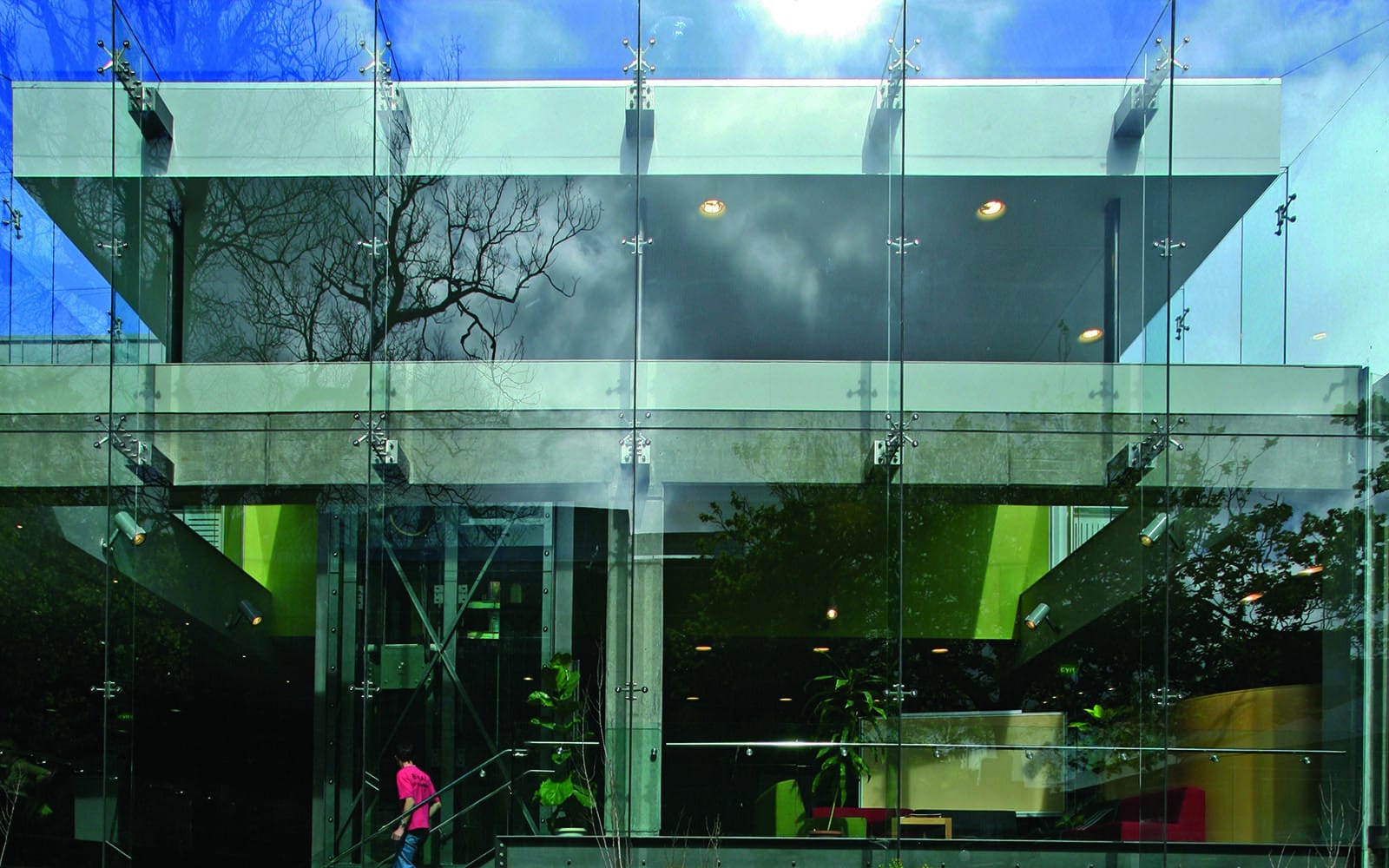 Spider Fittings
Spider fittings – advantages of articulated rotules